International Journal of Research in Education
IJRE Volume 1 Number 1
Access to internet and socio-economic background as correlates of secondary school students' performance in biology
Akachukwu, Esther E. & Adimonyemma, Ruffina N.
Adolescent social development implication for teaching and learning
Alfred Afamefuna Ezejigwu
The effect of single parenting on academic pursuit and behaviour of adolescents in post primary institutions
Alfred Afamefuna Ezejiegwu
Teacher education and character development of trainee teachers: The challenges and solution.
Orakwue Ifeoma C.,
Nutritional knowledge, attitude and infant feeding care practices of nursing mothers in Onitsha Education zone: Implications for secondary school teaching of Biology and Health Education.
1Orajekwe Veronica Ngozi (Ph.D), 2Chikaobi, Patrick C. (Ph.D) & 3Oguaju Bridget Nwamaka (MPH)
Factors of teenage pregnancy among secondary school biology students: A case study of Awka Education zone.
Oguaju Bridget Nwamaka (MPH)
Poor enrolment of senior secondary students in science: A case study of Onitsha Education Zone.
Obiadazie, Chizoba Sabina and Nweke, Philomena O.
Awareness physical, social and emotional health risks associated with teenage pregnancy among adolescents in school in Awka South Local Government Area
Nwankwo, Nonyelum Stella and Orajekwe, Veronica Ngozi (Ph.D.)
Enhancing human capital development through effective utilization of instructional materials on the teaching and learning of agricultural science in Ezeagu Local Government area of Enugu State, Nigeria.
1Onwudinjo, Louis Ejike (Ph.D), 2Nzekwe, Chinelo A., 3Hampo, Happiness Obiageri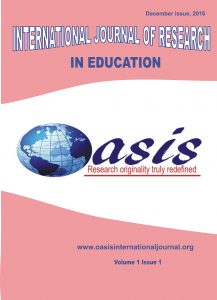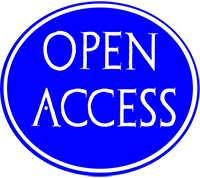 Open Access
This is an open access journal which means that all the content is freely available without charge to the user or his/her institution. Users are allowed to read, download, copy, print, search, or link to the full texts of the articles for their personal use, and/or use them for any other lawful purpose, without asking prior permission from the publisher or the author. This is in accordance with the BOAI definition of open access.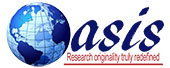 Oasis International Researchers Forum
Be a member of Oasis International Researchers Forum. A team that promote education globally, provide a platform for exchange of innovative ideas among academia, organize conferences, workshop and seminars where findings from various research studies will be intellectually discussed as well as encourage young researchers in their various field of studies.
Oasis International Journal
Research originality truly redefined
Oasis International Journal (OIJ), a subsidiary of Oasis International Development Foundation (nonprofit organisation) is a broad-based publisher of quality open access journals and delivers this research to the widest possible audience. We achieve this by working closely with our society partners and authors in order to provide them with publishing services that support their research needs